AUTUMN ABSINTHE
Autumn is here! It's time to snuggle up at home, by the fireside. Our absinthe Blanche de Léon, slightly spicy and warm, is the ideal companion for these moments.
Green Fairy
Fragile and powerful
When you open a precious bottle from the Larusée distillery, you're immersed in a world of complex aromas unlike any other absinthe you'll ever encounter.
You'll discover a subtle world in which absinthium, green anise and fennel mingle, enhanced by a perfectly balanced bouquet of herbs and spices. 
CHF 89.00Add to cart
Pastis from Switzerland
Awarded Gold in Paris!
Our Swiss pastis stands out on the land of its origins.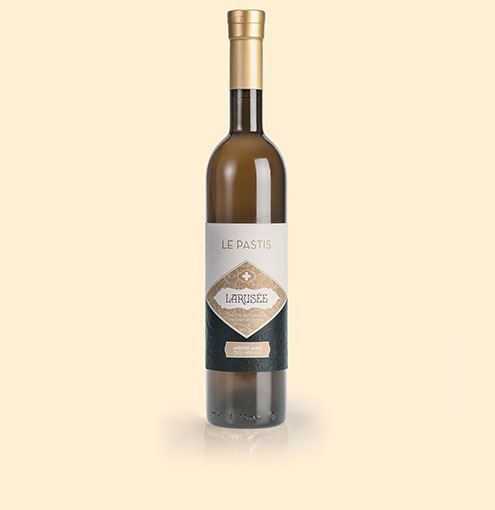 CHF 59.00Add to cart
Falernum
Pirate liquor
Gold medalist at the Lyon International Competition, our absinthe Falernum is a sweet liqueur that reveals subtle notes of lime, ginger, cinnamon, roasted almonds and other tropical spices.


CHF 39.00Add to cart
Bleue
Favorite of Sommeliers
Awarded "Favourite" at Somm360 (Canada) by 22 among the best sommeliers in the world!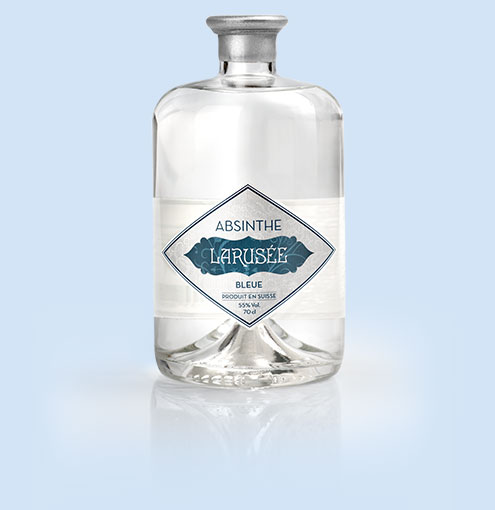 CHF 79.00Add to cart
Absinthe Vieille
WHEN A SWISS VALLEY MEETS THE LANDS OF SCOTLAND.
Aged 36 months in oak barrels, the Absinthe Vieille Larusée holds much more than the know-how of our House. It brings together the spirit of our Blanche de Léon and the one of the ancestors of a large distillery of single malt whiskey from Speyside, Scotland, ennobling it with a roundness and fruity so characteristic.  
LIMITED EDITION 
CHF 189.00Add to cart